Redi-Rock – Landscaping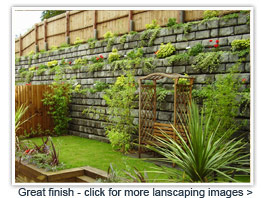 With the appearance of natural stone, Redi-Rock concrete blocks offer high quality solutions in landscaping projects where there is a constant need for new-build projects to blend in with existing environmental landscapes.
Redi-Rock offers a simple yet highly-engineered retaining wall and landscaping solution using state-of-the art design software. The solution can be considered on a wide range of applications from retaining walls in housing areas to tee-boxes on golf courses.
Redi-Rock offers the following landscape advantages: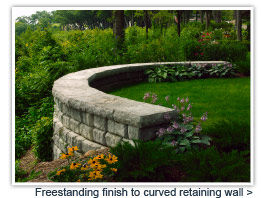 Natural stone appearance to blend in with local environments
Large variety of block shapes that are able to be coloured to match particular requirements
A range of block faces, limestone, cobblestone, and london face available
Bespoke faces with logos or other finishes also possible
Quick and economical installation
Less land take-up required than traditional methods
Flexibility in project planning and delivery
No maintenance
Redi-Rock case studies >