Redi-Rock Case Studies – Nailsworth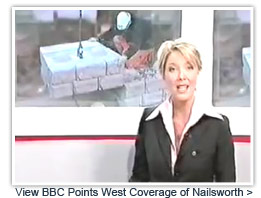 Project:
William's Kitchen, Nailsworth, UK
Category:
Culvert
Overview:
Replacement of culvert walls and building of support structure of Grade II listed building in a small old English market town.
Specific Project Considerations: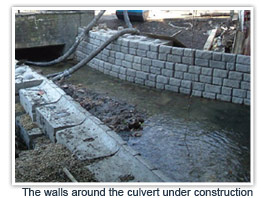 Confined space - constant flow of water
Base of structure approximately 2 metres below water level
Aesthetics are important, as the wall is on view in a very picturesque English village
Environmental requirements
Party wall issues
The site is on a roundabout in a typical market town with narrow street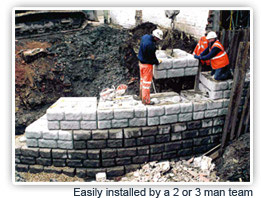 The Solution
Redi-Rock blocks were used for this project. Just like 'Lego™', the blocks are inter-locking and self-locating and do not require any mortar.
Redi-Rock solutions are made from concrete, are sustainable and are good examples of offsite design with minimal time spent onsite.
The Results:

(The project was originally specified using pile driving at a cost of £750,000)
Approved by the Environment Agency and Severn Trent Authority.
Wall installed in 17 days – the water considerably slowing the project down.
Team size: 3
Enabled the proprietor to continue trading during the whole of the construction process.
All roads in the small village remained open for the duration of the project
View the Nailsworth BBC Coverage >